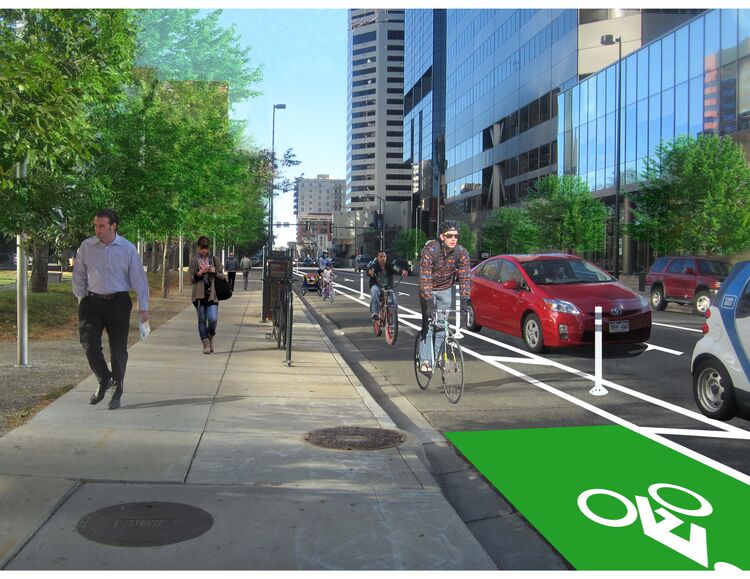 Alta Planning
Your friends ask you to fund their marathon training, their home renovations, even their
potato salad
. Why not crowdfund something you'd actually use, such as a bike path or a public park?
That's what a growing number of startups are helping people do, as communities with a goal look for sources of financing outside the municipal bond market.
"More and more, people are seeing this as a great alternative avenue ... to going through your tax dollars or local public servant," says Slava Rubin, the chief executive officer of Indiegogo, a crowdfunding platform. Rubin says he started seeing public works projects on the site in 2011, with campaigns funding such small-scale infrastructure projects as a $1,000 dog park in Chicago, and that he expects interest only to increase.