The Top 10 Reasons Everyone Should Bike to Work @momentummag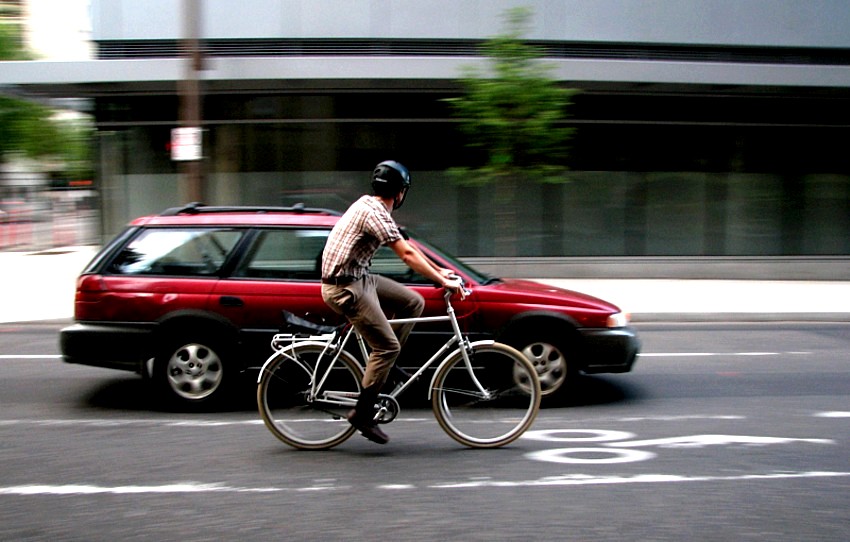 Despite vast improvements in cycling infrastructure in many cities across the continent, the majority of North Americans still don't bike to work. While the benefits of cycling to work are nearly innumerable, we managed to round them down to just ten so we wouldn't run out of space on the Internet. From the Momentum Mag staff, here are our top 10 reasons to bike to work:
1. Fun!
Biking to work is fun, plain and simple. Many people look back wistfully on fond childhood memories of riding their bike around their neighborhood, wishing they could still be so carefree amid the rigors of working life. Biking to work allows you integrate that simple feeling of exhilaration into your daily grind. Observe your surroundings, listen to the birds and wave at passing cyclists as you ride. Soon enough, you'll find yourself wishing your commute were longer.
2. Fitness
Biking to work is good for you
. While the exact calories burned on a ride varies between each person, their speed, and the topography, cycling on average burns as many calories as jogging, with considerably fewer negative impacts on the joints. Cycling improves cardio-vascular and aerobic fitness, lowers blood pressure, boosts energy, builds muscle, and improves coordination. Sneaking the health benefits of biking into your daily commute is so easy it almost feels like cheating!